Registered Psychologist Veronica Dixon, M.SC., BA, BSW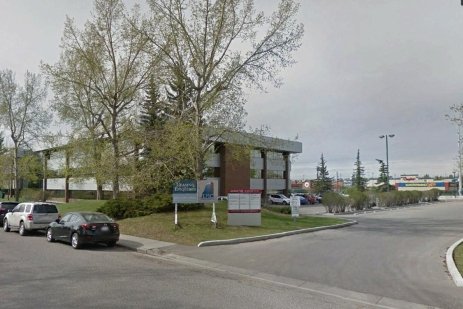 South Calgary Psychology
Suite #300, 340 Midpark Way S.E.
Calgary, AB T2X 1P1
Phone: (403) 256-1667
E-Mail: This email address is being protected from spambots. You need JavaScript enabled to view it.
To make an appointment
Please email: This email address is being protected from spambots. You need JavaScript enabled to view it. or call (403) 256-1667. When you call, a receptionist will answer the phone and forward. You will be able to leave a message on Veronica's confidential voice mail when she is with clients. The receptionists do not schedule or cancel appointments but please email or call and Veronica will try to return your call within 24 to 36 hours. It may help you to know that it is easiest to reach her by email This email address is being protected from spambots. You need JavaScript enabled to view it. .
Appointment Times
| | | |
| --- | --- | --- |
| Monday | 10:30AM | - 8:00PM |
| Tuesday | 11:00AM | - 6:00PM |
| Thursday | 11:00AM | - 3:00PM |
| Friday | 10:30AM | - 5:00PM |
Directions to South Calgary Psychology
From MacLeod Trail: Exit MacLeod at Midlake Blvd and head east. Turn right at the Value Village onto Midpark Blvd and then take the first right onto Midpark Way. Continue driving on Midpark Way, which makes a turn to the left and continues running south parallel to MacLeod Trail. After a short time you will pass the Health Plus building on your right (#290) and the next building to the south is where we are located (#340). The entry is on the MacLeod Trail side of the building and there are visitor parking spots available adjacent to the front entrance, in stalls B1 through B30. Parking is also permitted on the street along Midpark Way if all of the visitor spots are taken.
Office Location
I am located on the third floor inside the Fish Creek Executive Centre. The exterior doors of the building lock automatically at 7:00 PM; if your appointment is at 7:00 PM or later I will keep an eye out for you and come down to let you in. Before 7:00 PM, you will be able to access the building and make your way to the third floor. Please wait in the waiting area just inside the Executive Centre main doors, helping yourself to tea, coffee or water if you wish. I will come to escort you into the office when I am finished with any prior clients. Reception staff will not be present after 5:00 PM but the doors to the Executive Centre will still be open.
Transit Information
The best way to reach our office by transit is through the Route 15 bus, which can be accessed from the Somerset-Bridlewood LRT station, the Shawnessy LRT station or the Fish Creek / Lacombe LRT station. Shawnessy LRT station is located closest to the office. Walking time from the station to our office is between 20 and 30 minutes.
Research consistently demonstrates that at least 1 in 5 Canadians will struggle with a mental health problem in a year (
Health Canada. A Report on Mental Illness in Canada, 2002
). Veronica hopes you will call or E-mail and take the courageous step to change your life, one-step at a time – You are not alone!